Aims and Scope
Rahaf Almohareb, Reem Barakat, Alhanouf Alshamsan, Manal Almutairi, Norah Alfuraih, Sultana Alsulaiman
---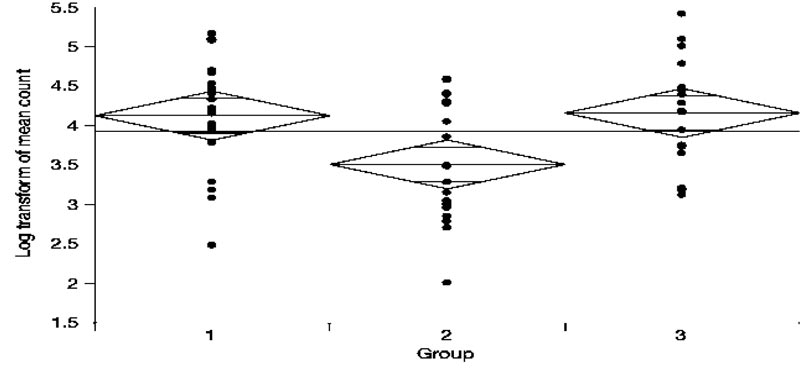 Background:
Endodontic infection may persist despite root canal instrumentation. Thus, the use of intracanal medicaments plays an essential role in eliminating resistant bacteria like Enterococcus faecalis, known to be associated with persistent infections in endodontically treated teeth. Although calcium hydroxide is the gold standard intracanal medicament, it has been reported that Enterococcus faecalis is immune to its effects. Therefore, several studies assessed the efficacy of other intracanal medicaments, but none to date evaluated Casein Phosphopeptide-Amorphous Calcium Phosphate.
Objectives:
This in-vitro randomized controlled study aimed to assess the antibacterial efficacy of Casein phosphopeptide-amorphous calcium phosphate as an intracanal medicament against Enterococcus faecalis and compared it to calcium hydroxide.
Methods:
60 extracted single root canal permanent teeth were prepared and later divided into three equal groups according to the intracanal medicament used. Group 1: No intracanal medicament (negative control), Group 2: Calcium hydroxide paste, and Group 3: Casein phosphopeptide-amorphous calcium phosphate paste. The intracanal medicaments were placed on the canals for 7 days. The outcome of this procedure was measured by counting colony-forming units. Statistical analysis was carried out using One-Way ANOVA and Tukey's Post Hoc Test to determine significant differences between the groups.
Results:
The mean bacterial count for Group 2 was significantly lower than Group 1 and Group 3. Calcium hydroxide showed significantly more antibacterial efficacy against Enterococcus faecalis than Casein phosphopeptide-amorphous calcium phosphate and the negative control groups.
Conclusion:
Casein Phosphopeptide-amorphous calcium phosphate is ineffective in inhibiting Enterococcus faecalis growth compared to Calcium hydroxide.
---
June 18, 2021
Nasibe Aycan Yilmaz, Ertan Ertas, Hasan Orucoğlu
---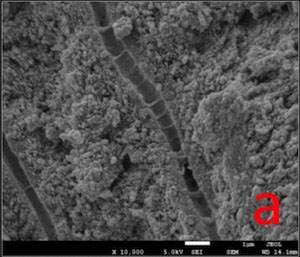 Background/Objective:
The purpose of this study was to evaluate the efficacy and durability of five different dentin desensitizers (Gluma Desensitizer Powergel, Bifluorid 12, Gluma Self Etch Bond, D/Sense Crystal, Nupro Sensodyne Prophylaxis Paste with Novamin) on tubule occlusion and dentin permeability reduction in vitro.
Method:
The quantitative changes in permeability of 100 dentin discs were measured after desensitizer treatments and following post-treatments of 6% citric acid challenge for 1 min or immersion in artificial saliva for 24 hours under hydrostatic pressure generated by a computerised fluid filtration meter. Qualitative SEM analyses were also carried out.
Results:
Dentin permeability decreased after desensitizer application in all groups. Nevertheless, only the difference between 'Gluma Self Etch Bond' and 'Nupro Sensodyne Prophylaxis Paste with Novamin' groups was significantly different (p<0.05). Dentin permeability increased significantly after post-treatments (p<0.05). There was no statistically difference among the citric acid-subgroups (p>0.05). Of all the artificial saliva-subgroups, only the difference between 'D/Sense Crystal' and 'Bifluorid 12' was significantly different (p<0.05). In SEM analysis, morphological changes were detected on the dentin surface and within the tubules following desensitizer treatments and post-treatments.
Conclusion:
All the desensitizers significantly reduced dentin permeability by changing the morphology of the dentin surface and/or dentinal tubules. Following post-treatments, there was some reduction in the efficacy of the desensitizers which was represented by the reduction in permeability values. SEM analysis revealed some physical changes in the dentin structure which can partly give an explanation to the reduced efficacy of tested desensitizers.
---
January 31, 2017