Aims and Scope
Antonello Mameli, Martina Salvatorina Murgia, Germano Orrù, Cinzia Casu
---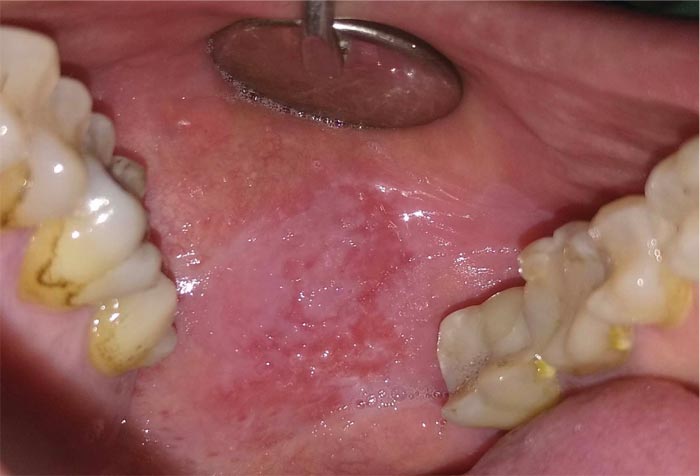 Background:
Oral lichen planus is a chronic idiopathic inflammatory disease that affects the skin and mucous membrane and involves about 1-2% of the population. The management of this pathology aims to control symptoms. Clinically, it can appear as a plaque, in reticular form, or an erythematous/atrophic form. The treatment options include different classes of drugs and non-drug therapies such as a laser. In addition, most drug treatments include numerous side effects.
Objective:
The aim of this work is to evaluate the clinical effectiveness of a particular type of very Low-Level-Laser Therapy for the management of an erosive oral lichen planus case.
Methods:
An extensive form of erosive Oral Lichen Planus was treated using a Low-Level Laser Therapy with a 660 nm diode laser. The treatment was performed once per week for two sessions of five minutes each. Different outcome variables were examined: the size of lesions, evolution of pain symptoms, and presence of side effects and stability of the therapeutic results in the follow-up period.
Results:
After a week, the lesion appeared more homogenous, and the erythematous areas underwent a reduction with a simultaneous decrease in symptoms. After two weeks, the lesion seemed completely healed with the disappearance of pain. The follow-up continued for the other four months, and no relapse was reported. No adverse effects were observed during the study.
Conclusion:
This study suggests that Low-Level Laser Therapy with very low power parameters could be a safe and successful treatment for extended oral erosive lichen planus lesions.
---
December 31, 2020
Nasibe Aycan Yilmaz, Ertan Ertas, Hasan Orucoğlu
---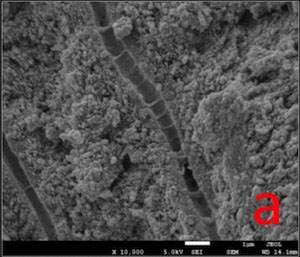 Background/Objective:
The purpose of this study was to evaluate the efficacy and durability of five different dentin desensitizers (Gluma Desensitizer Powergel, Bifluorid 12, Gluma Self Etch Bond, D/Sense Crystal, Nupro Sensodyne Prophylaxis Paste with Novamin) on tubule occlusion and dentin permeability reduction in vitro.
Method:
The quantitative changes in permeability of 100 dentin discs were measured after desensitizer treatments and following post-treatments of 6% citric acid challenge for 1 min or immersion in artificial saliva for 24 hours under hydrostatic pressure generated by a computerised fluid filtration meter. Qualitative SEM analyses were also carried out.
Results:
Dentin permeability decreased after desensitizer application in all groups. Nevertheless, only the difference between 'Gluma Self Etch Bond' and 'Nupro Sensodyne Prophylaxis Paste with Novamin' groups was significantly different (p<0.05). Dentin permeability increased significantly after post-treatments (p<0.05). There was no statistically difference among the citric acid-subgroups (p>0.05). Of all the artificial saliva-subgroups, only the difference between 'D/Sense Crystal' and 'Bifluorid 12' was significantly different (p<0.05). In SEM analysis, morphological changes were detected on the dentin surface and within the tubules following desensitizer treatments and post-treatments.
Conclusion:
All the desensitizers significantly reduced dentin permeability by changing the morphology of the dentin surface and/or dentinal tubules. Following post-treatments, there was some reduction in the efficacy of the desensitizers which was represented by the reduction in permeability values. SEM analysis revealed some physical changes in the dentin structure which can partly give an explanation to the reduced efficacy of tested desensitizers.
---
January 31, 2017